40oz. Stainless Steel Dog Bowl
* No slip, no tip, and no nonsense. Crafted with top-quality stainless steel and polished to a mirror sheen, these bowls are fit to serve thousands of daily meals and are most definitely up to the task. Rust and corrosion-resistant, care-free, dishwasher safe and easy to clean. Our No-Slip No-Tip design features a wide, spill-proof base and a ring of grippy rubber to help keep the bowl in one place and to protect your floor from scuffs. Perfect for exuberant eaters, floppy ears, and clumsy paws.A Dish for Every Dog!
* Pick the size that best suits your pup
* Toy -- 1/2 cup (4oz.) 5.75" diameter, 1.25" tall
* Terrier -- 1 cup (8oz.) 7" diameter, 1.75" tall
* Rover -- 2 cups (16oz.) 8.5" diameter, 2" tall
* Bruiser -- 3 cups (24oz.) 10" diameter, 2.25" tall
* Kahuna -- 5 cups (40oz.) 11.5" diameter, 2.5" tall
* Goliath -- 9 cups (72oz.) 13" diameter, 2.75" tall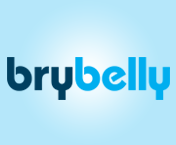 Brybelly Holdings, Inc. was co-founded by Jeff Smith & Knute Lentz in 2004. Brybelly operates many websites and offers products in a retail and wholesale capacity to customers in several different industries including Gaming, Toys and Health and Beauty.
All Brybelly Holdings, Inc. products
Product weight:

0.63

lbs
Product dimension:

11.5" x 11.5" x 2.5"
This product is shipped from our warehouse in Indianapolis, IN, USA.
This product is brand new and includes the manufacturer's warranty, so you can buy with confidence.
Please submit your product question using this form. All fields are required.